Oral Surgery
Why extract a tooth?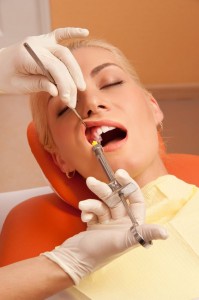 Dr. Rask will always do his best to save your teeth but sometimes it is necessary to have a tooth removed due to severe decay or infection, periodontal disease, a fracture, severe crowding, poor prognosis or finances. Dr. Rask performs routine and some surgical extractions on children and adults, but may refer you to an oral surgeon for more complicated cases like impacted wisdom teeth, teeth that will be replaced with an implant, and patients with serious health problems.

Save your dental stem cells. Stem save provider: www.stemsave.com
Contact us today by dialing 954.782.1864 or click here to schedule your appointment today!
Greg Aiello
Fort Lauderdale, FL
"For years i've been trying to find a competent dentist and it's been very dissapointing to say the least. FINALLY! A doctor & staff that is fantastic. Very professional, & caring. A great experience. Thanks Dr. B. & staff."